Dr. Beck Elmotherm F 50 Varnishes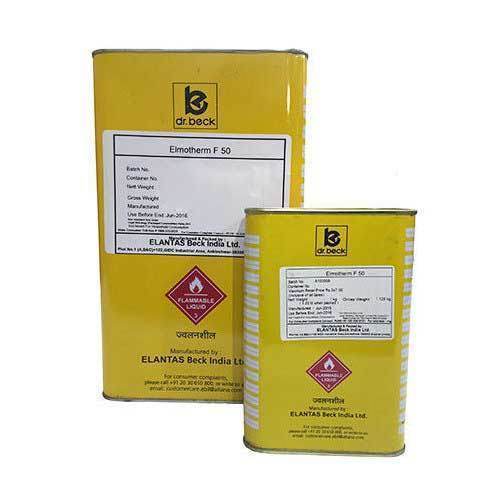 Dr. Beck Elmotherm F 50 Varnishes
Price And Quantity
Kilograms/Kilograms

270 INR
Product Description
Dr. Beck Elmotherm F 50 Varnish is an electric insulating heat curing impregnating varnish based on isophthalic alkyd resin. The material does not contain by recipe substances listed in Restriction of Hazardous Substances (RoHS) Directive (2002/95/EC)
Areas of Application
In electrical machines, Dr. Beck Elmotherm F 50 Varnish is used both for manufacturing and repairing the following Thermal class F (155) objects:
Standard motors
Generators
Transformers
Drives in the chemical industry
Drives for ships
Properties of cured material
The cured material displays very good film formation and resistance to chemicals. The relatively elastic varnish film has very favourable temperature cycling behavior. A reduction in the degree of hardness of enamelled wires generally used does not occur if the components are property impregnated.
Application Methods
Dr. Beck Elmotherm F 50 Varnish is processed by all conventional impregnating methods, such as dipping, rolling or flooding. It can also be processed under vacuum. In this case, the vacuum should not drop below 20 mbar to avoid high solvent evaporation. The most advantageous impregnating method in each case depends on the given technical possibilities of the plant, the structure of the components, and the demands placed on the object to be impregnated under operating conditions.
Elmotherm F 50 displays low susceptibility to the influence of foreign substances, such as punching grease, oils or primers, however, contamination of the varnish should be avoided as much as possible. After drainage time of 15-45 minutes at room temperature, the product is cured in the circulating-air oven at the temperatures and periods of time given. For large objects or those with a complicated winding structure a two-stage curing process is recommended to ensure removal of the solvents.